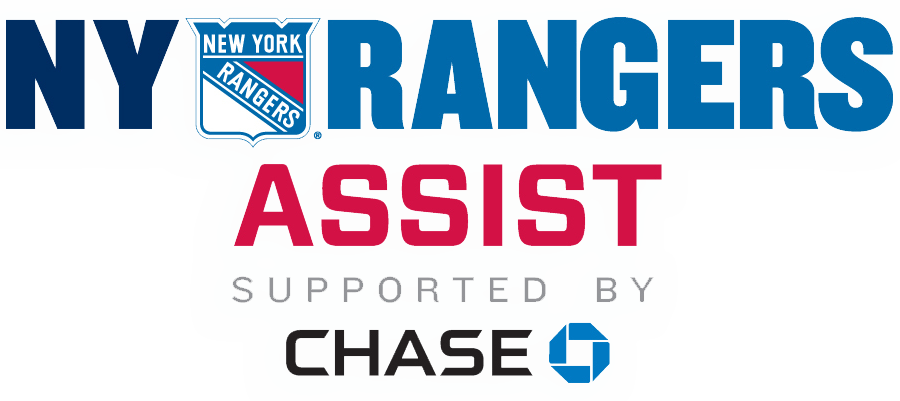 New York Rangers Assist, supported by Chase, is dedicated to increasing access to the game of hockey by breaking down barriers to entry, introducing the game to new players, and keeping hockey growing and vibrant in our communities.
During the 2017-18 NHL season the program will be heading to 6 local rinks. Tickets and donations from each event will support the host organization and the continued efforts of the NY Rangers Alumni Association to grow the sport of hockey.
Fulfill your dream of playing with the New York Rangers, while raising money for your local community. Adults 18+ will have a chance to play with Rangers' legends such as Adam Graves, Stephane Matteau, Ron Greschner, Rod Gilbert and more.
Each event is powered by BenefitGames.com. Professional sports experiences with a Charitable Cause. Pass it Forward.