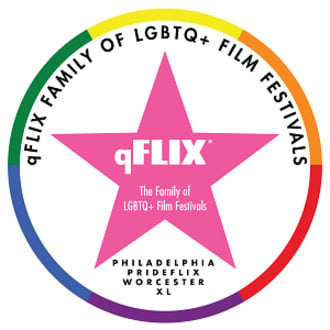 ABOUT US:
Our first festival was in 2014, was 5-days long and screened 35 films, we now produce 4 festivals, with 85 days of programming, and over 300 new and independent LGBTQ+ films from around the world.
All this success has been accomplished by an all-volunteer production team, who have embraced qFLIX's mission as their own.
As a mission driven family of LGBTQ+ film festivals, we believe that our stories are the soul of our community and are best expressed in the arts. As such, these stories must be shared far and wide. Our stories gathered from around the world, educate, empower, entertain, and inspire a people to move further towards equality, and into a world that is not simply diverse and inclusive, but one that creates a sense of belonging for all LGBTQ+ people.
"One of the TOP 10 LGBTQ+ Film Festivals in the WORLD!" (GayCities News)
"In the TOP 25 COOLEST Film Festivals in the WORLD! (MovieMaker Magazine)